Associate Professor in History and Jewish Studies
University Park, PA 16802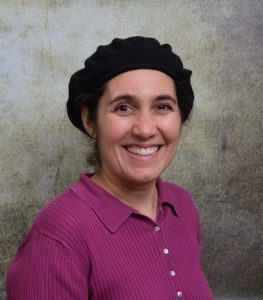 I am an historian of the modern Jewish experience in Eastern Europe with particular interests in the history of education, religion, gender studies, Holocaust historiography and memory. My first book, In Her Hands: The Education of Jewish Girls in Tsarist Russia (2011) traced the emergence and development of formal schooling for Jewish girls in pre-revolutionary Russia. I have co-edited volumes on the history of Jewish education in Eastern Europe, the memory of Eastern Europe in the American Jewish community, and family and the Holocaust. Currently I am completing a project on the experiences of Polish Jews who survived WWII in the unoccupied regions of the USSR and starting a new one on memorial books
Recent Publications:
Eliyana R. Adler and Antony Polonsky, eds., Polin: Studies in Polish Jewry, volume 30, Jewish Education in Eastern Europe (2018).
Eliyana R. Adler and Sheila E. Jelen, eds., Reconstructing the Old Country: American Jewry in the Post-Holocaust Decades (Detroit: Wayne State University Press, 2017).
"The Miracle of Hanukkah and Other Orthodox Tales of Survival in Soviet Exile During World War II," Dapim: Studies on the Holocaust 32:3 (2018): 155-171.
Eliyana R. Adler and Natalia Aleksiun, "Seeking Relative Safety: The Flight of Polish Jews to the East in the Autumn of 1939," Yad Vashem Studies 46:1 (2018): 41-71.
Awards and Services:
Research Fellowship, International Institute for Holocaust Research, Yad Vashem, spring 2020
Faculty Marshal for History, Liberal Arts Commencement, Penn State University, 2019
Resident Scholar, Humanities Institute, Penn State, fall 2017
Research Fellowship, German Historical Institute of Warsaw, spring 2017
Short-Term Travel Grant, International Research and Exchange Board, summer 2015
Recent Courses:
HIST121 History of the Holocaust
HIST439 Women and the Holocaust
HIST309 Memory and Memorials
HIST426 Holocaust and History