University Park, PA 16802
Ph.D. Candidate in History, The Pennsylvania State University
M.A., History, Ball State University, 2018
B.A. summa cum laude, History, Ball State University, 2016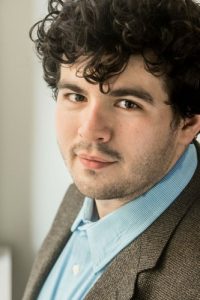 My research deals with the interactions between cultures and religions in late medieval and early modern world.
My dissertation inquires into the social history of religious conversion in the sixteenth-century Papal States, and particularly within the urban contexts of Rome, Ancona, and Bologna. By placing the Italian Peninsula within its broader temporal and spatial Mediterranean contexts, I reveal how the region became a crucible of multireligious immigration in the era of the religious refugee. Ultimately, I seek to reveal how those of non-Catholic faiths could become "integrated" and "naturalized" in a period when states and identities faced familiar global pressures as well as distinctly early modern politico-religious forces. In a world where religious ideals and outlooks informed statecraft, conversion to Catholicism ostensibly turned migrants and other outsiders into subjects.
I further contextualize my work with research on Catholic missionaries' interactions with indigenous Americans. Particularly, I investigate the place of Italian missionaries in the colonial Andes, and how their experiences with indigenous cultures, religions, and languages forced them to reassess their assumptions about how valuable and realistic religious subject-making was in their transatlantic and Mediterranean worlds.
I had a previous scholarly life as a medievalist, during which I investigated subjects such as the relationship between the Jewish minority and Christians in medieval England and the ways in which Cistercian monasteries in Wales functioned as colonial outposts for the enforcement of reformed Latin Christianity in high medieval Wales. These experiences laid foundation for understanding the role of religious difference and persecution in human movement, the roles of missions as liminal spaces between cultures and identities, and how the act of territorial and cultural expansion compels otherwise dominant groups to negotiate and reassess their goals.
For the 2022-2023 academic year, I am a Fulbright Fellow affiliated with the University of Rome, Tre, the central Jesuit archive in Rome (ARSI), and the State Archive of Ancona (ASAn).
During the 2021-2022 academic year, I was an Andrew W. Mellon Graduate Fellow with an appointment in Penn State's Sawyer Seminar entitled "Transmission, Containment, Transformation:" https://sites.psu.edu/earlymoderncities/