University Park, PA 16802
M.A., Penn State University, 2018
B.A., Winona State University, 201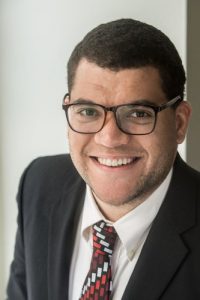 Michael is a PhD candidate in the History and African American studies dual title program. His research is at the intersection of Chinese foreign policy in Africa and propaganda outreach to African Americans during the Cold War.
Before coming to Penn State, Michael lived in southern China for three years as a high-school English teacher and student of Mandarin Chinese. While living in China, Michael traveled extensively through the country and the Asia-Pacific region.
Michael's previous research includes African Americans and the Shanghai jazz scene before World War II and using hip-hop lyrics to analyze the relationship of black and Korean residents in Los Angeles prior to the 1992 Rodney King riots. Michael's current project seeks to interrogate if and what relationship Chinese diplomacy in Africa had to propaganda efforts aimed at African American intellectuals during the Cold War, and to understand how Beijing navigated relationships with Africans and with black Americans.
Awards and Services:
2019 – Humanities Without Walls Predoctoral Career Diversity Residential Fellow, HWW Consortium
2019 – Lawrence J. and Gretchen McCabe Graduate Scholarship, Richards Civil War Center
2018 – Dickerson Family Foundation Grant, College of Liberal Arts
2017 – Charles and Harriet Pencak Endowment, Department of History
2017 – Bunton-Waller Scholarship, College of Liberal Arts
Recent Courses:
HIST 1: The Western Civilization to 1500
HIST 10: World History to 1500
HIST 11: World History since 1500
HIST 20: American Civilization to 1877