Associate Professor of History and Women's, Gender, and Sexuality Studies
University Park, PA 16802
PhD, Washington University in St. Louis 2017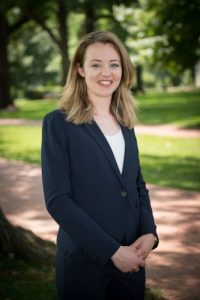 I am a social and cultural historian of early modern Iberia, with expertise in the Basque Country, the Spanish Empire, women's history, religion, courts and the law, and with broader thematic interests in comparative reformations, monasticism, witchcraft and inquisition. My first book examined women and religion in early modern Navarre and the Basque Country. My current work explores the experiences of pilgrims, exiles, and poor travelers in Navarre, Aragon, and Catalunya.
Recent Publications:
Books:
The Basque Seroras: Local Religion, Gender, and Power in Northern Iberia, 1550-1800 (Ithaca, NY: Cornell University Press, 2020)
Peer-reviewed Articles:
"Sisters and Seroras: Basque Women and the Early Jesuits." The Journal of Jesuit Studies 9, n.2 (2022): 490-510
"Bullfighting, the Basque Clergy, and Tridentine Reform." Renaissance Quarterly 73, n.2 (2020): 489-526.
"The Wayward Priest of Atondo: Clerical Misbehavior, Local Community, and the Limits of Tridentine Reform."  The Sixteenth Century Journal 47, no. 1 (2016): 75-98.
"Seroras and Local Religious Life in the Basque Country and Navarre, 1550-1769."  Church History 85, no. 1 (2016): 40-64.