Distinguished Professor of History and Religious Studies
University Park, PA 16802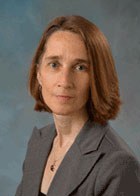 I am a historian of American culture of the nineteenth and twentieth centuries with an emphasis on the histories of religion and science. My research and teaching focus on the challenges modern society poses to religious belief and scientific thinking. Psychology and Selfhood in the Segregated South (2009) explores the way racial inequality restrained the development of the psychological sciences in one American region. My current book project—In the Hearts of the Beasts:  Animal Emotions in American Psychology, 1890-1945—examines the problem that the scientific study of emotion presented to the rising discipline of psychology and how investigations of animal behavior contributed to a solution. Earlier, I explored private religious discussions within families as catalysts of public tolerance in Beloved Strangers: Interfaith Families in Nineteenth-Century America (2001). My studies of religious liberals who sought to modify tradition in order to advance social justice and also preserve faith include Transcendentalism as a Social Movement, 1830-1850 (1981) and Victorian America and the Civil War (1992).
Recent Publications:
"Animal Tales:  Observations of the Emotions in American Experimental Psychology, 1890-1940," Journal of the History of the Behavioral Sciences (online Early View, Wiley-Blackwell Journals, Aug. 28, 2012).
"An American Science of Feeling:  Harvard's Psychology of Emotion during the World War I Era," Journal of the History of Ideas 73 (2012):  485-506.
"The Invention of Uncertainty in American Psychology:  Intellectual Conflict and Rhetorical Resolution, 1890-1930," History of Psychology 14 (2011):  356-82.
Psychology and Selfhood in the Segregated South (University of North Carolina Press, 2009).
Awards and Service:
Best Article of 2007 published in History of Psychology, "The Discovery of Southern Childhoods," awarded by the Society for the History of Psychology (2008)
Best Book of 1981, Transcendentalism as a Social Movement, 1830-1850, awarded by the Society for Historians of the Early American Republic (1982)
Penn State University Faculty Senate (1993-1997, 2007-2015)
Phi Alpha Theta Adviser, Department of History (2010-present)
Recent Courses:
HIST446 – America Between the Wars
HIST450 – Constitutional History of the United States Since 1877
RLST125W – Modern Christianity
RLST442 – Religion and American Culture