Associate Professor in History and English
University Park, PA 16802
PhD, University of Chicago, 1991
MA, University of Chicago, 1984
BA, Rutgers College, 1983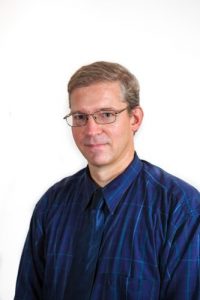 I am an early modern British historian, with interests in popular politics and religion during the sixteenth and seventeenth centuries. My research has focused on different forms and meanings of community in early modern England and on the nature of conflict within these communities. I have written on Gloucestershire parishes and on hunting and forest societies in southern England. My current project, entitled Political Culture and Political Conflict in the British Atlantic: Cape Ann, 1623-1692, concerns the translation of English political culture, including its understandings of property, into the American colonial environment during the seventeenth century.
Recent Publications:
Giles Geast Charity Account Book, 1558-1891 [an edition of the complete text [> 700 manuscript pages], introduction [> 20,000 words], and notes] (Gloucester: Bristol and Gloucestershire Archaeological Society, 2017).
"Political Culture and Political Economy in late Tudor and early Stuart Forests," in R. Malcolm Smuts (ed.), The Age of Shakespeare, (Oxford: Oxford University Press, 2016). 139-145.
"Politics and Religion, Community and Modernity: David Underdown in the Historiography of English Puritanism," History Compass, 11, 5 (2013), 363-372.
"Politics in the Archives: Records, Property, and Plantation Politics in Massachusetts Bay, 1642-1650," Journal of Early American History, 1, 1 (2011), 3-25.
Hunting and the Politics of Violence before the English Civil War (Cambridge: Cambridge University Press, 2008).
Awards and Service:
Fellow, Penn State Institute of Arts and Humanities (2005-2006)
Neale Colloquium: English Revolution and Its Legacies, University of London (2004)
NEH Institute Co-director, Space and Society in the Early Modern Atlantic World (2002)
Fellow, Royal Historical Society (2001)
Recent Courses:
HIST134 – Introduction to the British Isles, 1400-1800
HIST436 – Great Britain Under the Tudors and Stuarts, 1485-1688
HIST437 – Great Britain 1688-1867
HIST515 – Early Modern Europe