Associate Professor of History
University Park, PA 16802
PhD, Yale University, 1991
MPhil, Yale University, 1984
MA, Yale University, 1984
BA, University of California, 1981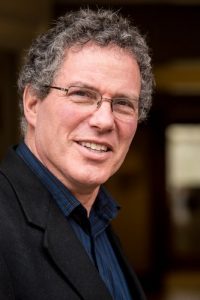 I am a U.S. social historian, with special interests in labor, race relations, the South, and Gilded Age/Progressive Era America. My past research has focused on the interplay of racial and class identities in among working people, black and white, of the New South.
"My current book project explores the nettlesome issue of 'social equality' in African-American thought during the Jim Crow era. Vague but explosive, the specter of 'social equality' was long used by defenders of the racial order to justify the suppression of black rights and interracial association. Throughout this period, the quandary of how to handle the 'social equality' charge suffused black discourse, engaging the attention of political figures, community leaders, novelists, scholars, editors, and the like. I am interested in how Chicken-Little alarms of 'social equality' constrained the options and shaped the political ideologies of black America. In retrieving this neglected issue, I seek to throw fresh light on the fluidities of black political thought from the late nineteenth- through the mid twentieth centuries.
Recent Publications:
"The Race Question in the Age of Normalcy: Warren Harding's 1921 Birmingham Address and the Splash It Made" (Shorter-term book project)
"The Problem of Social Equality in African-American Thought, 1830-1965" (Longer-term book project)
Editor, The American South: A Reader and Guide, to be published by Edinburgh University Press and an affiliated American university press (to be determined)  Submission date: January 2008.
Co-author, "The Welfare State in German and American History" (with Gabriele Metzler, University of Tübingen)
Essay commissioned for inclusion in a book project, sponsored jointly by the German Historical Institute and the Humboldt University Berlin, entitled "Competing Modernities: Germany and the United States, 1890 to the Present." Completion date: May 31, 2006
Awards and Service:
Nomination for 2004 Jocelyn M. Bennett Diversity Award, Pennsylvania State University (2004)
Fellowship, Gilder Lehrman Institute of American History (2000)
Choice Outstanding Academic Book Selection for The Challenge of Interracial Unionism (1999)
Recent Courses:
HIST445 – The Emergence of Modern America
HIST450 – Constitutional History of the United States Since 1877
HIST545 – Topics in Gilded Age and Progressive Era America, 1877-1919
HIST555 – Topics in American Labor History