Associate Teaching Professor of History
University Park, PA 16802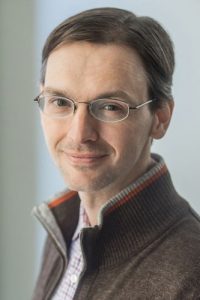 As a classroom instructor I am asked by the department to teach a wide variety of courses including both sections of the Western History, World History, and U.S. History Survey, Intro to the U.S. Civil War and Reconstruction, World War II, History of Fascism and Nazism, Europe since 1789, and Pennsylvania State History among others.
My research interests are spread across three areas.  The first contains my formal academic training as a 19th Century U.S. Political Historian.  The second centers on local Central Pennsylvania history and the Piper Aviation Corporation, located in Lock Haven, PA.  I currently serve on the Board of Directors for the Piper Aviation Museum. Lastly, I am the founder of the Joe Anthony Project a public history initiative designed to chronicle and document the diverse and influential, though largely unknown, hard rock and heavy metal scene of San Antonio, Texas. See at www.joeanthonyproject.com
Recent Publications:
" 'Too Loud For the Rest of Radio': Joe Anthony, Lou Roney, KMAC/KISS, and San Antonio as the Hard Rock and Heavy Metal Capital of the World," San Antonio Music History (Forthcoming, UTSA Press, 2022).
"The true and living principle of states' rights and popular sovereignty:' Indiana Republicans and Douglas Democrats Allied," Indiana Magazine of History (December, 2015).
Awards and Service:
2021, Historical and Archival Records Care Grant, Pennsylvania Historical and Museum Commission, Harrisburg, Pennsylvania
2018, San Antonio Tricentennial Grant, San Antonio Tricentennial Commission, San Antonio, Texas
2014, John Brockway Huntington Foundation Fellowship, Huntington Research Library, San Marino, California
2009, Research Fellowship, Filson Historical Society, Louisville, Kentucky
2008, Everette Helm Visiting Fellowship, Lilly Library, Indiana University