Professor of History and Asian Studies
University Park, PA 16802
PhD, University of Southern California
BA, University of Florida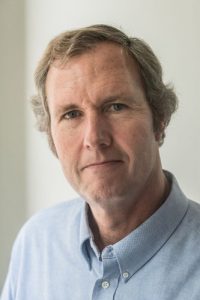 I have conducted research on a variety of topics and time periods. What they all have in common is a connection to Japan, broadly defined. Past research topics include, Confucianism, political economy, earthquakes, volcanoes, seismology, maritime networks, technology and environmental history. My current research focuses on the Ryukyu islands between the tenth and seventeenth centuries.
Recent Publications:
Maritime Ryukyu, 1050-1650. University of Hawai'i Press (2018)
"Volcanic Hazards as Components of Complex Systems: The Case of Japan," The Asia-Pacific Journal, Vol. 13, Issue 32, No. 6, August 17, 2015.
When the Earth Roars: Lessons from the History of Earthquakes in Japan. Rowman and Littlefield, March 2014.
Seismic Japan: The Long History and Continuing Legacy of the Ansei Edo Earthquake. Honolulu: University of Hawai'i Press, 2013.
Recent Courses:
HIST 010 – World History I
HIST 011 – World History II
HIST 122 – History of Science I
HIST 123 – History of Science II