Head of Classics and Ancient Mediterranean Studies
Professor of Ancient Greek History and Greek Archaeology,
Departments of Classics and Ancient Mediterranean Studies, and History
University Park, PA 16802
PhD, University of Pennsylvania, 1983
BA, University of California, 1974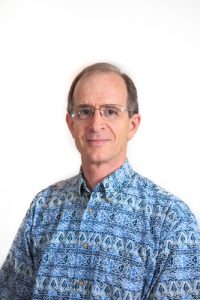 I study the history of classical Greece through its literary and its material culture and in its broader Mediterranean context. Classical Athens and its political and intellectual history is my central interest, represented in my book, The School of History: Athens in the Age of Socrates (University of California Press, 2000). More generally, I study and teach aspects of Greek history from the Mycenaean to the Hellenistic periods. Among my special interests are the history of ancient Mediterranean religions, connections between Anatolia and Greece (topics represented in my book, The Mother of the Gods, Athens, and the Tyranny of Asia: A Study of Sovereignty in Ancient Religion, University of California Press, 2006), Greek historiography (especially Thucydides), warfare and fortifications, epigraphy, survey archaeology and topography. I am committed to helping students develop new perspectives on the ancient Greek and Mediterranean world by crossing traditional boundaries of disciplines and genres.
Recent Publications:
"Eros and the Laws in Historical Context,"  pp. 31-47 in Plato's Laws: Force and Truth in Politics, Gregory Recco and Eric Sanday, editors.  Bloomington: Indiana University Press, 2012.
"Panakton and Drymos: A Disputed Frontier," pp. 189-200 in Attika: Archäologie einer "zentralen" Klulturandschaft.Akten der internationalen Tagung vom 18.-20. Mai 2007 in Marburg. Hans Lohmann and Torsten Mattern, editors. Wiesbaden: Harrassowitz Verlag, 2010.
"Earth and Water: The Foundations of Sovereignty in Ancient Thought," pp. 191-210 in The Nature and Function of Water, Baths, Bathing and Hygiene from Antiquity through the Renaissance, Cynthia Kosso and Anne Scott, eds., Leiden: Brill, 2009.
"Alexander, the Gordian Knot, and the Kingship of Midas," pp. 107-143, in Macedonian Legacies: papers on Macedonian culture and history in honor of Eugene N. Borza, Tim Howe and Jeanne Reames, eds.  Claremont, CA: Regina Books, 2008.
Awards and Service:
Elected to the Executive Committee of the American School of Classical Studies at Athens (2012)
Faculty Fellowship, Institute for the Arts and Humanities, Pennsylvania State University (2008)
Dumbarton Oaks Fieldwork Grant (1999)
Junior Fellow, Center for Hellenic Studies (1992)
Recent Courses:
HIST005 – Ancient Mediterranean Civilizations
HIST100 – Ancient Greece
HIST403 – Alexander the Great and the Hellenistic World
HIST503 – Studies in Greek History