Associate Professor of History
University Park, PA 16802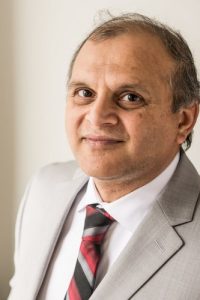 Prakash Kumar is an Associate Professor of History and Asian Studies at Pennsylvania State University. He received his PhD from the Georgia Institute of Technology in 2004. He spent two years as a postdoc at Yale University's History Department, and was an Assistant and Associate Professor at Colorado State, before joining Penn State in 2014.
He is the author of Indigo Plantations and Science in Colonial India (New York: Cambridge University Press, 2012), which is a social history around indigo that intersects with colonial and nationalist currents in South Asia, while also remaining attentive to the global surroundings of this history. The book tracks the odyssey of indigo from its African/Caribbean beginnings, through the Carolinas and the Spanish colonial world, before exploring in detail its journey among the colonial plantations on the Indian subcontinent.
He is currently working on two monographs on agrarian and rural history in India. The first, India's Green Revolution: A New History, is nearing completion and captures the transformative experience of India's agrarian modernization in the twentieth century. This is a monograph on the history of rural and agrarian modernization in colonial and postcolonial India that grounds India's rural and agrarian change in colonial history, the Cold War context, and post-colonial development. The book argues that the "new strategy" in agriculture or the "green revolution" built on a longer project of rural and agrarian modernization going back to the colonial era. It explores the pervasive presence of American agrarian ideals on both sides of the independence divide in India at centers like Allahabad Agricultural Institute, in establishment of agricultural universities, the launch of community development projects, creation of knowledge communities, and in the expansion of agriculture around high yielding variety seeds. A history of modernization and its contested legacy, the book examines the massive engagement of American actors with postcolonial elites and interactions between modernization as a social ideology of distinct import and the postcolonial project of development.  The book explores US/India entanglements across expert visions and in the nature of similar yet divergent agrarian politics in the states of Punjab and Uttar Pradesh.  Kumar's second book, which is under contract with Indiana University Press, discusses contemporary movements in India that oppose the entry of GMOs.
Recent Publications:
"ICRISAT: US-India Entanglements and Post-colonial Imaginings in India," In Helen Anne Curry and Timothy Lorek, (eds.), Research as Development: Historical Perspectives on Agricultural Science and International Aid in the CGIAR Era. Cambridge, UK: Cambridge University Press, forthcoming.
"Introduction: Seeds and the History of Science," Isis, Vol. 113, 3 (September 2022): 581-87.
"The Development of Uttar Pradesh Agricultural University," In Harald Fischer-Tine & Nico Slate (eds). The United States and South Asia from the Age of Empire to Decolonization: A History of Entanglements, Leiden: Leiden University Press, 2022, pp, 215-33.
 "American Modernizers and the Cow Question in Colonial and Nationalist India," South Asia: Journal of South Asian Studies, Vol. 44, No. 1 (2021): 185-200.
" "Modernization" and Agrarian Development in India, 1912-52," Journal of Asian Studies, Vol. 79, No. 3 (August) 2020: 633-658.
"Agricultural History and Agrarian Studies," Agricultural History, Vol. 93, No. 4 (Fall 2019): 716-717.
"Introduction," Technology and Culture, Special Issue on South Asia, Vol. 60, No. 4 (October 2019): 933-952.
"A Big Machine Not Working Properly": Elite Narratives of India's Community Projects, 1952-58" – Technology and Culture, Special Issue on South Asia, Vol. 60, No. 4 (October 2019): 1027-58.
"Modalities of Modernization: American Technic in Colonial and Postcolonial India," In How Knowledge Moves: Writing the Transnational History of Science and Technology, edited by John Krige, 120-148. University of Chicago Press, 2019.
"Decolonizing Science in Asia," Verge, 4, No. 1 (2018): 24-43. (co-author)
"Roundtable: New Narratives of the Green Revolution," Agricultural History, 91 No. 3 (Summer 2017): 397-422. (co-author)
"Plantation Indigo and Synthetic Indigo: Redefinition of a Colonial Commodity," Comparative Studies in Society and History 58: 2 (April 2016): 407-31.
"GENEALOGIES – Connecting Spaces in Historical Studies of the Global," in Hilary Kahn (ed.), Framing the Global: Entry Points for Research, Bloomington: Indiana University Press, 2014, pp, 97-111.
"Transnational Knowledge and Colonial Indigo Plantations in South Asia," Modern Asian Studies, 48 No. 3 (2014): 720-53.
Indigo Plantations and Science in Colonial India, New York: Cambridge University Press, 2012.
"Plantation Science: Improving Natural Indigo in Colonial India, 1860-1913," Winning entry, Special Commendation, Singer Prize, British Journal for the History of Science, 40: 4 (December, 2007): 537-565.
"Scientific Experiments in British India: Indigo Planters, Scientists, and the State, 1890-1930," in Indian Economic and Social History Review, 38:3 (June-September, 2001): 249-270.
| Awards and Service | |
| --- | --- |
| Chair, Committee on Meetings and Programs, History of Science Society | 2023-2025 |
| Ivan Allen College Distinguished Alumni Award | 2021 |
| Fulbright US Scholar to India | 2021-2022 |
| Researcher Appreciation Award, College of the Liberal Arts, Penn State | 2021 |
| American Historical Association, Jerry Bentley Prize Committee | 2017-2020 |
| Society for the History of Technology, Editorial Committee | 2019-2023 |
| Agricultural History Society, Program Committee, 100th Annual Meeting | 2019 |
| Researcher Appreciation Award, College of the Liberal Arts, Penn State | 2018 |
| German Historical Institute Fellow | 2018-2019 |
| Scholars Award, National Science Foundation | 2017-18 |
| Humanities without Walls Grant, University of Illinois | 2014 |
| Framing the Global Fellowship, Indiana University | 2011-2015 |
| Scholars Award, National Science Foundation | 2008-09 |