Director of the Richards Civil War Era Center
Associate Professor of History
University Park, PA 16802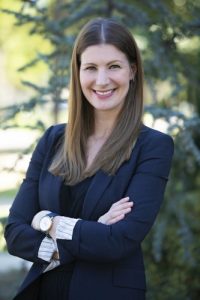 Dr. Shelden specializes in the long nineteenth century. Her research and teaching interests include slavery and abolition, the Civil War, the U.S. South, and political and constitutional history. She is the author of Washington Brotherhood: Politics, Social Life, & the Coming of the Civil War (University of North Carolina Press, 2013), which received honorable mention for the Wiley-Silver Prize for the best first book on the American Civil War. Washington Brotherhood explores the social lives of congressmen in Washington in the 1840s and 1850s, illustrating how their personal relationships influenced their political behavior. The book argues that understanding the congressional politics requires moving beyond the official spaces of the Capitol building (and the Congressional Globe) and instead looking to the unofficial political spaces in hotels and boardinghouses, at parties and dinners, and in the intimacies of Washington, D.C. Professor Shelden is also co-editor, with Gary Gallagher, of A Political Nation: New Directions in Mid-Nineteenth-Century American Political History (University of Virginia Press, 2012). Her current book project, The Political Supreme Court, examines the political world of U.S. Supreme Court justices from the early nineteenth century to the 1890s.
Education:
PhD, University of Virginia, 2011
MA, University of Virginia, 2006
BA, Stanford University, 2003
Recent Public Writing:
"The Electoral Count Act is Broken. Fixing it requires knowing how it became law" (with Erik Alexander), Washington Post, October 8, 2021.
"Ted Cruz thinks 2020 is like 1876. He's right but not for the reason he thinks" (with Erik Alexander), Washington Post, January 6, 2021.
"Republicans Rediscover the Dangers of Selling Bunk to Their Constituents," The Atlantic, November 25, 2020.
"Americans worry about 2020 being another 2000, but the real worry is another 1876," (with Erik Alexander), Washington Post, October 20, 2020
"The Supreme Court Used to be Openly Political: It Traded Partisanship for Power," Washington Post, September 25, 2020
Recent Academic Publications:
Guest Editor, special issue on federalism, Journal of the Civil War Era, 9 (December 2019)
Recent Courses:
Constitutional History of the U.S. to 1877 (Fall 2021)
Slavery in the Western Hemisphere (Graduate, Spring 2021)
U.S. Civil War Era (Fall 2020)