Ferree Professor of American History
PhD, Brown University, 1975
MA, Wayne State University, 1967
AB, Wayne State University, 1965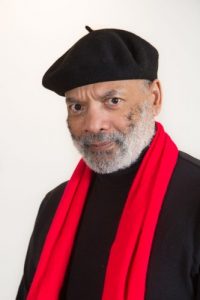 My Ph.D. is in American Civilization from Brown University (1975).  As a Ford Foundation Postdoctoral Fellow I was a guest of the University of Cambridge 1978-1980 where I was granted library privileges and a dining right in St. Catharine's College. During those years, I lectured in Europe and Africa for the State Department.  I was early influenced by the mysticism, scholasticism and the hymns of St. Thomas Aquinas through the Sisters of St. Dominic.  My undergraduate and early M.A. studies at Wayne State University centered on British literature, from Milton to the Romantics and classical and Germanic mythology.  I conducted office hours in German while teaching at the Free University of Berlin and the University of Vienna, and have close to a German major with an interest in German historical novels focused on women from the medieval to the early modern era.  I have an interest in German music, particularly for Bach's Partitas and Sonatas for the Violin, in Mozart's operas and Richard Wagner's Der Ring Des Niebelungen. I have taken French courses at the Catholic University of Paris and at the Sorbonne.  I have studied several modern French and German restorations of Tristan et Yseut and the nineteenth century conception of the middle ages, as for example in Anatole France, Alfred Lloyd Tennyson, Henry Adams, Matthew Arnold, and Richard Wagner.  I have published encyclopedia articles on "Racism" in Mozart's Zauberflöte" and "Anti-Semitism" in Wagner's operas.
I have published seven single-author books, including Alexander Crummell: A Study of Civilization and Discontent (Oxford UP 1989), the intellectual biography of a nineteenth-century Christian Black nationalist and Neo-Platonist, who passed bachelors examinations in classical Greek at the University of Cambridge, where he took the baccalaureate in 1853.  I have published frequently on W. E. B. Du Bois, a theorist of Pan-Africanism and Afrocentrism, who studied in the University of Berlin (1892-1894) and took the Harvard Ph. D. in 1896.  I delivered the Nathan Huggins Lectures at Harvard University on "Thomas Jefferson and the Notion of Liberty" in February 2013; a lecture, on "Thomas Jefferson: Private Heresy and Civic Religion," at The University of Pennsylvania January 17, 2014; a lecture on "Thomas Jefferson's Notions of Liberty" at the University of Virginia in February 2014; and a lecture on "Thomas Jefferson" at Oxford University, Winter 2015.   I am completing a collection of essays under the title "Segregation Nostalgia" and I am working on a monograph entitled, "Us Against the World: Brother–Sister Exile Narratives, Adam and Eve, Hansel and Gretel, Siegmund and Sieglinde."
Recent Publications:
"Thomas Jefferson: A Modern Prometheus."  Cambridge University Press, 2019 (500 pages).
"Pictures and Progress of Frederick Douglass" pp. 280-290.  Resources For American Literary Study (Volume 40, 2018).
"'The Ever Present Now:' Frederick Douglass' Pragmatic Constitutionalism" Journal of African American History, Winter 2013-14.
Review Essay, Up From History: The Life of Booker T. Washington. By Robert J. Norrell. in The Alabama Review, January 2010, pp. 62-71.
"W. E. B. Du Bois on "Africa and Pan-Africanism" in Shamoon Zamir, ed., Cambridge Companion to W. E. B. Du Bois. Cambridge University Press, 2008.
Benjamin Franklin, "Prophet of the Gilded Age: Protestant Ethic and Conspicuous Consumption," in Carla Mulford, ed., Cambridge Companion to Benjamin Franklin. Cambridge University Press, 2008.
Edited with introduction, Black Folk Then and Now, by W. E. B. Du Bois.  Oxford University Press, 2007
"Alexander Crummell and the Belief in African Superiority," in Theodore Louis Trost, "editor"; The African Diaspora and the Study of Religion. Palgrave Macmillan, 2007.Awards and Service:
Work in Progress:
 "Frederick Douglass and the Mission of the War 1864."  Forthcoming article, based on a formal paper read before the Delaware Historical Society, March 2014.
"Us Against the World: Brother–Sister Exile Narratives, Adam and Eve, Hansel and Gretel, Siegmund and Sieglinde."
Awards and Memberships
Member of the Society of American Historians, Inducted 2004
Pennsylvania State University, Faculty Scholars Medal for Distinction in the Arts and Humanities
Fullbright Visiting Professorship University of Vienna, 1987-88
Fulbright Visiting Professorship, Free University of Berlin, 1983-84
Visiting Professorship, Wilhelm Pieck Univeristy, German Democratic Republic, 1983
National Endowment for the Humanities Fellowship for University Teachers, 1988
National Research Council/Ford Foundation Grant, 1983-1984
Southern Fellowships Fund/Andrew Mellon Foundation Postdoctoral Grant, 1978-1979
Teaching Experience:
British Literature, from Beowulf to the Romantics
The Age of the Enlightenment
United States History: Constitutional Period
American Literary and Intellectual Traditions From the Puritans to the Present
The Black Atlantic: History of Black Nationalism, Pan-African, and Afrocentrism, 1760-1925
Recent Courses:
HIST001 – The Western Heritage I
HIST442 – The Early American Republic, 1783-1850
HIST463 – American Thought to 1865