Assistant Professor of African American Studies, History, and Women's, Gender, and Sexuality Studies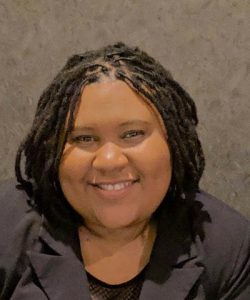 Walker holds a PhD in History from Rutgers University. Her research and teaching expertise include African American history, the history of children and youth, urban history, 20th century U.S. history, and public history. She received her B.S. in African American Studies from Eastern Michigan University in 2009 as a Ronald E. McNair Scholar as well as an M.A. in Pan-African Studies from Syracuse University in 2011.
Dr. Walker is currently writing her book manuscript, High School Rebels: Black Power, Education, and Youth Politics in the Motor City, 1966-1972, which examines the role of the high school student organizing tradition in the development of Black radical politics of the Black Power era. Her research has been funded by the Ford Foundation's Dissertation Fellowship, the Walter P. Reuther Library's Albert Shanker Fellowship for Research in Education, and Rutgers University. She has presented her research at several national and international conferences, including the Association for the Study of African American Life and History (ASALH), the American Historical Association (AHA), the Society for the History of Children and Youth (SHCY), and the National Council for Black Studies (NCBS). Her review articles have appeared in several journals, including The Black Scholar, Feminist Studies, and The Journal of the History of Childhood and Youth, in addition to her online publications for Black Perspectives.