Professor of History and Bioethics
Former Director of the Science, Technology, and Society Program (2007-2012)
University Park, PA 16802
PhD, University of Chicago, 1993
MA, University of Chicago, 1985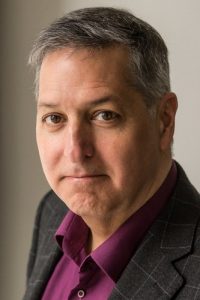 Biography:
A historian of both the human sciences and modern Europe, I am particularly interested in how societies grapple with the questions and problems associated with modernity through the vehicles of science, technology, and medicine. My research has largely focused on the nature of power and the relationship between the state, science, and medicine in understanding and managing things such as disability, deviance, criminality, mental illness, and security. And I regularly write articles and present papers on the general history of madness and psychiatry. In recent years, however, my interests have moved into studying the history of supernatural and paranormal phenomena. In particular, I am writing a book about the history of UFO sightings and claims of alien contact throughout the world.
Recent Publications:
The Routledge History of Madness and Mental Health (Routledge, 2017)
The Corrigible and the Incorrigible:  Science, Medicine, and the Convict in Twentieth-Century Germany (University of Michigan Press, 2015)
"Making UFOs Make Sense: Ufology, Science, and the History of Their Mutual Misunderstanding," Public Understanding of Science, 26 (2017): 612-626.
"A Drifting Concept for an Unruly Menace: A History of Psychopathy in Germany," Isis, 106 (2015): 283-309.
"'A Transatlantic Buzz': Flying Saucers, Extraterrestrials, and America in Postwar Germany," Journal of Transatlantic Studies, 12 (2014): 282-303.
From Madness to Mental Health:  Psychiatric Disorder and its Treatment in Western Civilization (Rutgers University Press, 2010)
Awards and Fellowships:
Price/Webster Prize of the History of Science Society, 2018. Awarded to the best article published over the past three years in the Society's journal Isis.
DAAD and German Studies Association Book Prize for Best Book in History 2017 for The Corrigible and the Incorrigible: Science, Medicine, and the Convict in Twentieth-Century Germany.
Charles A. Lindbergh Chair in Aerospace History, Smithsonian National Air & Space Museum (2017)
NASA and American Historical Association Fellow in Aerospace History (2016-2017)
Recent Courses:
HIST 103 – The History of Madness, Mental Illness, and Psychiatry
HIST 124 – History of Western Medicine
Hist 203- History of Monsters, Aliens, and the Supernatural
Hist 524 – Deviance, Crime, and Madness in Modern Europe: Social Theory and History