Assistant Professor of African American Studies, History, and English
322 Willard Building University Park, PA 16802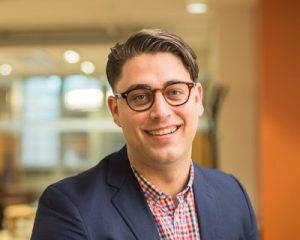 Jim Casey is an Assistant Professor of African American Studies, History, and English at Penn State University. He is the managing director of the Center for Black Digital Research. He earned his PhD in English from the University of Delaware and held a postdoctoral fellowship at the Center for Digital Humanities at Princeton University.
Casey specializes in nineteenth-century African American Studies, periodicals, and print culture, with particular emphasis on the early Black press. He is currently completing a book project on The Invention of Editors. He is co-editor, with P. Gabrielle Foreman, of The Colored Convention Movement: Black Organizing in the Nineteenth Century (UNC Press 2021). He is vice-president/president-elect of the Research Society for American Periodicals.
Dedicated to collaborative scholarship, his work spans current and emerging areas of Black digital humanities and public humanities. Recent publications and ongoing projects focus on critical data studies, archives, and crowdsourcing. Among other projects, he is co-founder and co-director of Colored Conventions Project and Douglass Day.